Salviamo L'Orso is looking for passionate, dedicated and hardworking volunteers and interns (age ≥ 18) to assist in our aim to protect the critically endangered Italian Marsican brown bear.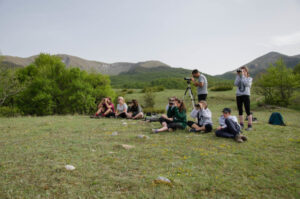 The Marsican brown bear is endemic to the Central Apennines, Italy. Its core area is the Abruzzo, Lazio and Molise National Park and the surrounding mountains. Over the past 200 years, the bear has faced increasing persecution from conflicts with local farming, habitat fragmentation and since 1939, when it became formally protected by the Italian law, poaching. There have been cases of poisoning too. The current population size for this subspecies is now estimated to be between 50-60 individuals. Bears are solitary and can have a home range of up to 300 square kilometres (about 115 square miles), making habitat degradation and fragmentation a very prominent threat to the survival of this species. Reducing human-bear conflicts is the only way in which the bear can gradually begin to recolonise formerly occupied territories, allowing its population to become more stable. It is a highly ambitious task and we will rely upon our volunteers' skills, abilities, adaptability to changes of schedule and commitment to achieve this hugely important goal.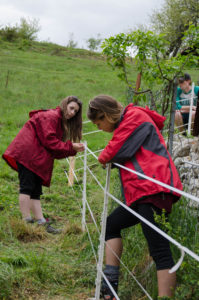 Currently, the focus of Salviamo L'Orso's activities is on the projects "Bear Smart Community" and "A Passage for the Bear". Both aim at a more harmonised coexistence between bears and humans. Your work as a volunteer can involve taking measures to limit interactions between bears and local farmers, like placing electrified fences, providing bear-proof waste bins, giving presentations or guiding tours. You may be asked to help a Nature Reserve by replacing old panels or signs or helping to maintain mountain shelters and trails. A major task is also the collection of observations of bears and their tracks to learn more about their home range, habitat use and numbers.
As a side effect, you will learn more about practical wildlife management, Italian culture, language and traditions.
When:
The arrivals are concentrated in three precise periods in order to facilitate both the volunteers and the organizers for the logistics and the carrying out of the training activities: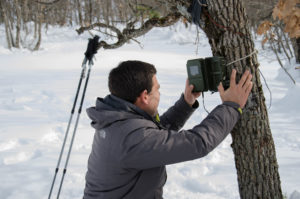 1st week of April
1st week of June
1st week of August
For more information go to the website of Salviamo L'Orso or download the flyer 'Let's save the bear'.
To get an idea of the activities during your stay check this programme for volunteers: Volunteer work programme (a PDF opens).