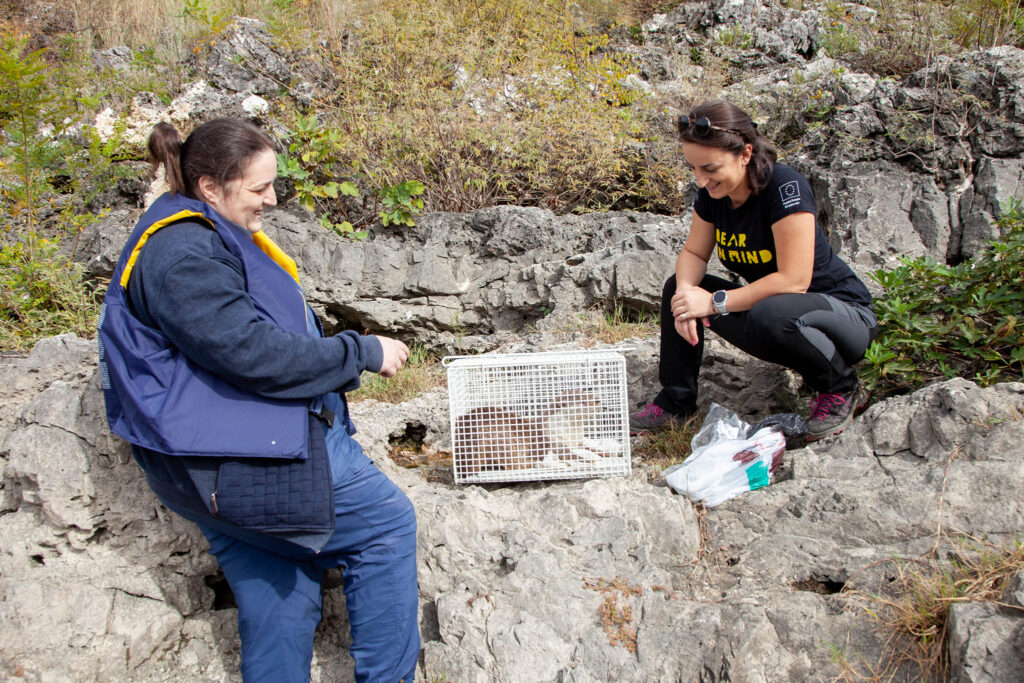 After more than a month of treatment and care by experts, an injured otter was returned to its habitat in Lake Skadar, Montenegro. It was the first time that people in Montenegro tried to rehabilitate an injured otter.
The otter was found by employees of National Park Skadar Lake. Joint efforts, the quick reaction of the employees of the Service of Environmental Hygiene and Infrastructure and the great effort of the team of experts from the veterinary clinic PVU Montvet allowed the young otter to recover and continue its adventures in the park.
Belma Šestović, the mammal expert at the Public Enterprise for the National Parks of Montenegro (JPNPCG), pointed out that the JPNPCG owes many thanks to the team of experts from 'MontVet' because thanks to them the otter is ready to return home. "We are proud of the employees from the Service for Environmental Hygiene and Infrastructure of National Park Skadar Lake who reacted immediately and gave the otter the helping hands in an adequate way."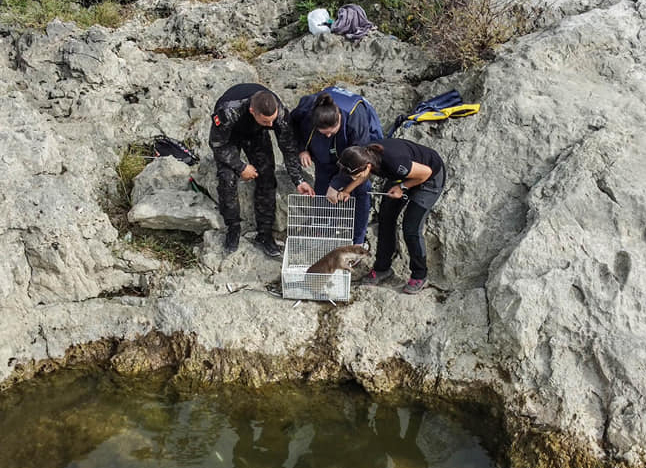 "This is the first rescued otter in Montenegro and I would say that it is an indicator of the increasing environmental awareness in Montenegro. If we remember the case of the otter from a year and a half ago and compare it with this one – where a large number of citizens were interested in the state of the otter every day and many offered help – we can say that there is progress and the education and the efforts we put into raising awareness about the protection of the animals is paying off," Šestović said.
She again appealed to drivers to adjust their driving to the prescribed rules, especially on the section from Vranjina to Virpazar. In Montenegro, the otter is protected according to the Decision on placing certain plant and animal species under protection (Official Gazette of the Republic of Montenegro No. 76/06).
"JPNPCG will continue to invest efforts and energy in monitoring the population of this species in the Skadar Lake area. We are also considering the best solution for a safer crossing of animals to the other side of the lake. We hope for this beauty that she will enjoy the beauty of the lake and that she will swim in our waters for a long time," said Šestović.