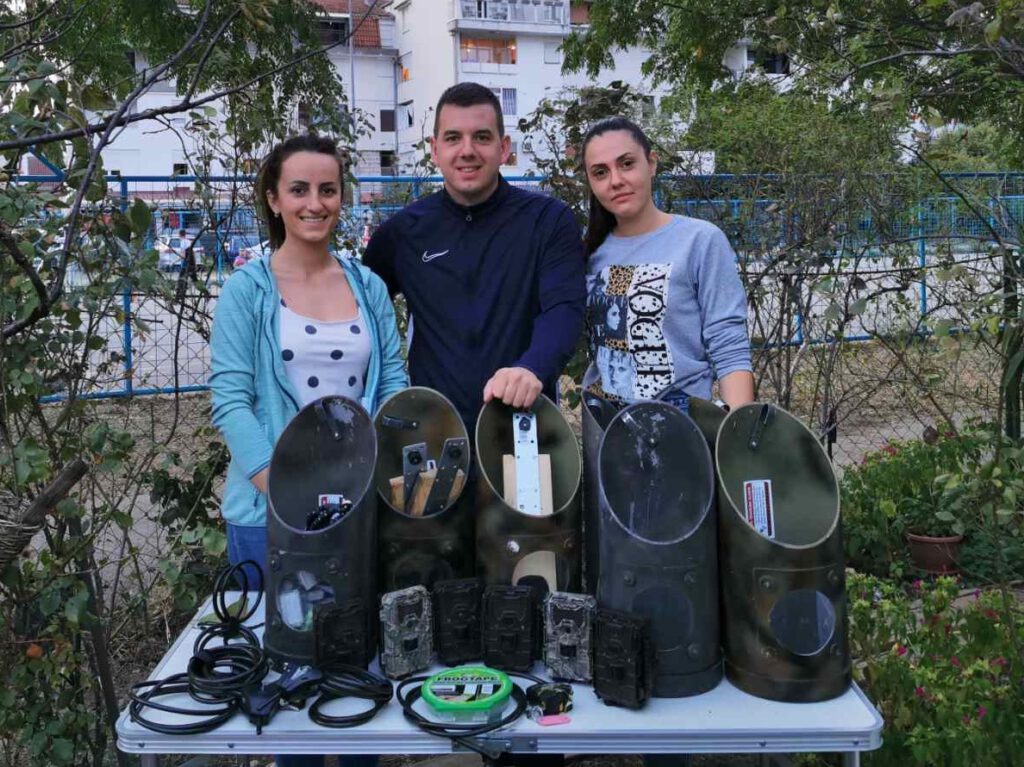 In Montenegro, the Wildlife Montenegro team is currently working on a variety of projects. One of these projects is about active participation in the network of Natura 2000 areas, financed by the European Union. The Natura 2000 network protects areas with special vegetation and rare species. One of the rare species is the marbled polecat, a species that has hardly been observed in Montenegro. In support of this project, Jeffrey Peereboom from the project 'Research and Conservation of Mustelids in the Balkans' of The Habitat Foundation, collected research material, including camera traps especially developed for research on mustelids.
In July 2021, Jeffrey traveled to Montenegro for a fortnight to deliver the research materials and train the Wildlife Montenegro team on using the camera traps. The materials consisted of 10 Bush bandits, 6 Bushnell camera traps, books, and some other equipment. During his stay, several locations were visited, mainly in the east and north of the country. These were locations where the marbled polecat had been observed in the past. The team visited local farms and asked residents if they had ever seen a marbled polecat. The search proved fruitful. In the north of the country, a farmer provided detailed information about marbled polecats occurring on his land and in the vicinity. Here the team placed several Bush bandits. Bush bandits are PVC tubes in which a camera is installed at one end and a lure that attracts marten at the other. Now, the big waiting starts: will the marbled polecat show itself?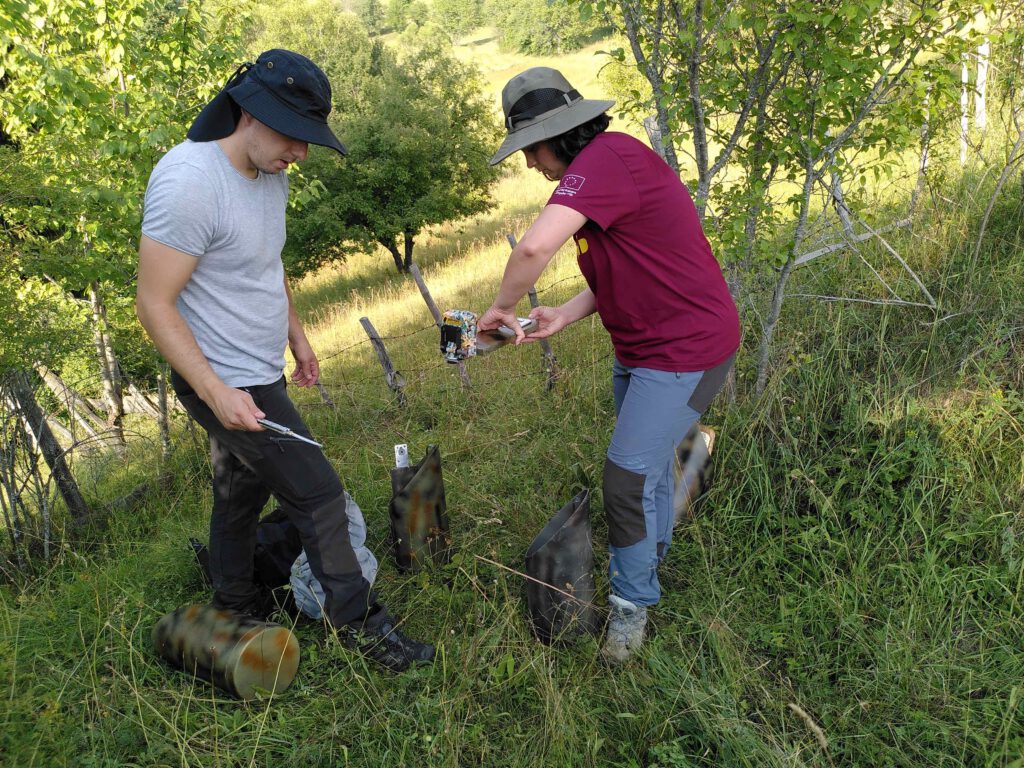 During his stay in Montenegro, Jeffrey also put the Wildlife Montenegro team in touch with the Vincent Wildlife Trust. Thanks to Jeffrey's intervention the Vincent Wildlife Trust lends ten camera traps to Wildlife Montenegro. These camera traps will be used for research on the Balkan lynx, another species not seen in Montenegro for quite some time. It is assumed that this big feline occurs on the border with Kosovo. The camera traps will be placed in this area.
From now on, it's up to the Wildlife Montenegro team to check the camera traps regularly.
At this point, we would like to thank Edo van Uchelen of the Marterstichting again for donating the Bush bandits and Matthijs Smaal of Buro Smaal for supplying additional necessary items for the Bush bandits. We would also like to thank Lizzie Croose of the Vincent Wildlife Trust for supporting the team of Wildlife Montenegro with the loan of 10 camera traps.