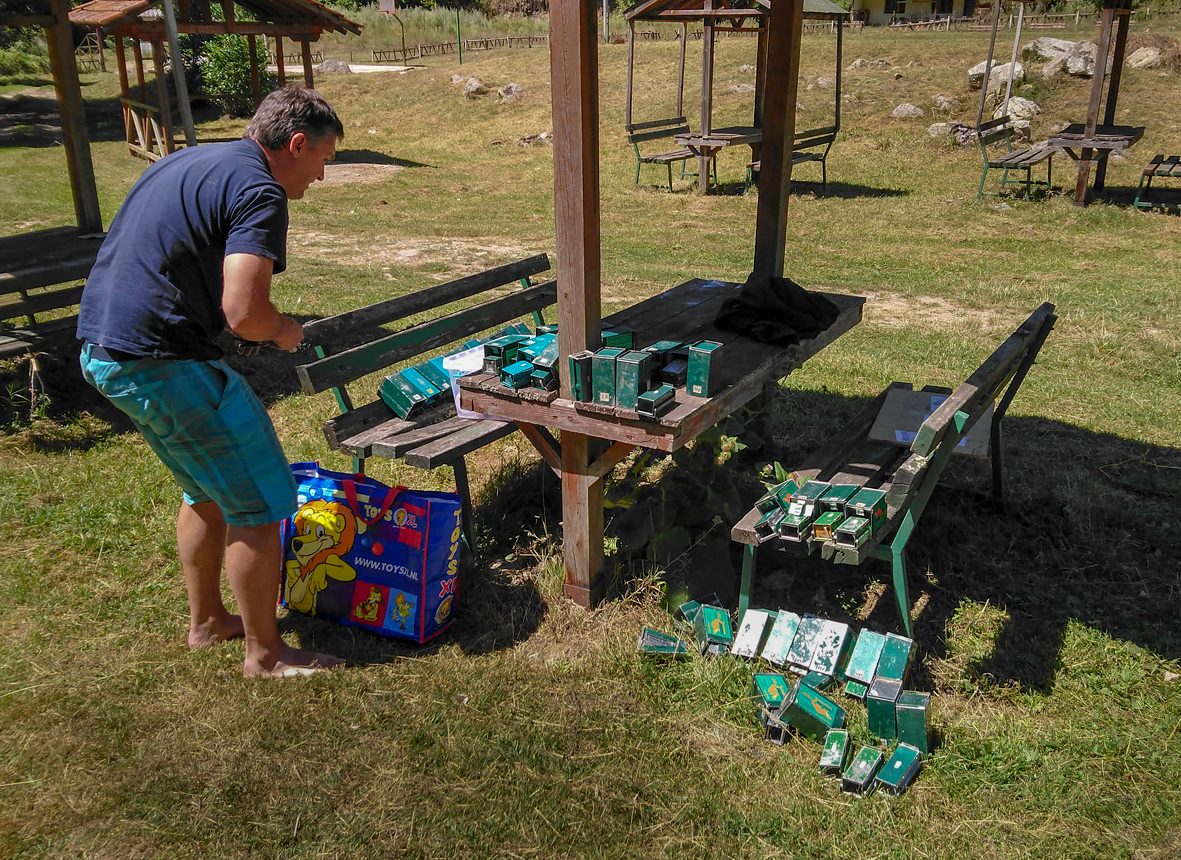 In 2015 a questionnaire of The Habitat Foundation among the mammal workers (organizations and individuals) in Eastern Europe revealed that there is a great need for field equipment. Almost the whole group (94%) wrote that they need field equipment, 74% wrote they need specialised software for mapping, sound analyses, and statistics, and 62% wrote that they need specialised information and literature such as field identification guides and specific scientific publications. The results of the questionnaire were one of the reasons to start the campaign 'Discover the mammals of Europe'. Besides initiating projects to assist Eastern European mammal researchers and conservationists, we asked people and organisations to donate materials. These can be equipment, like second-hand bat detectors, live traps, binoculars and wildlife cameras, scientific books, identification guides or software.
We are happy to announce that in the past months several organisations and people donated Longworth and DUEFA live traps, Anabat and Pettersons D500X ultrasound recorders, Bat Sound and Bat explorer software and several books about mammals.
These materials found their way to Bulgaria, Ukraine, and North Macedonia. We wish to thank the generous donators.
If you also have second-hand equipment that you want to donate to mammal researchers and conservationists in Eastern Europe, please contact us via info@thehabitatfoundation.org.