From 31st of October to 2nd of November 2018 the Second International Symposium on jackals and related species will be held in Marathon Bay – Attica, Greece. The aim of this meeting is to create a fertile ground for productive discussions between novice and experienced golden jackal (Canis aureus) scientists but also on other related species like African black-backed jackal (Canis mesomelas), side-striped jackal (Canis adustus) and African wolf (Canis anthus).
The Second International Jackal Symposium is addressed to academics – graduate and undergraduate researchers alike – working or interested in the field of jackal and related species ecology, to share their information with other colleagues from different research groups with known experts or scientific community.
Some of the keynote speakers: Patricia D Moehlman (Tanzania), Giorgos Giannatos (Greece) Yadvendradev V Jhala (India), Claudio Sillero-Zubiri (UK), Matt Hayward (Australia), Nikolai Spassov (Bulgaria), Suvi Viranta (Finland), Wieslaw Bogdanowicz (Poland), Călin M Gherman (Romania), Duško Ćirović (Serbia), Miha Krofel (Slovenia), Stanley D. Gehrt (USA), József Lanszki (Hungary), Klaus Hackländer (Austria), Stoyan Stoyanov (Bulgaria)
Beside the oral communications and posters of registered participants invited to present their works, this year the organizers prepared a three-days selected and exclusive Jackals Ecology Course with key speakers internationally known in the field of jackal applied ecology, genetics, biology and behavior, toxicology, zoonoses and parasitology, population dynamics, taxonomy or wildlife conservation and hunting or management. The course structure includes 14 oral lectures of approximately 20-30 minutes each one followed by 5-10 minutes open questions and specific moderated debate.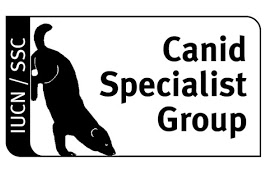 Want to give an oral or poster presentation? The deadline for submission of abstracts is 30th of April 2018.
Registration is open. For more information click here.
The symposium is endorsed by the IUCN Canid Specialist Group.